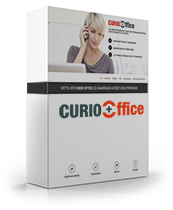 Curio Office is an Icelandic software, designed by ambitious people seeking user-friendly solutions for businesses and excellent working environment.
The idea behind Curio Office arose with the need to keep track of accounting and the projects of many employees. The goal was to find an easy solution to get rid of written work sheets and outdated supervision. Subsequently began the design of Curio Office and the system has already added all kinds of innovative technologies. Nowadays everyone working for Curio Office works on their projects within the system; they operate around the world and are not bound to meet in a specific office but manage their projects in Curio Office.
Kreativ Online is the distributor of Curio Office. We are mostly located on the world wide web, but we are also located on Snorrabraut 38, 101 Reykjavík. Contact us through our email: info@curiooffice.com.

SUBSCRIBE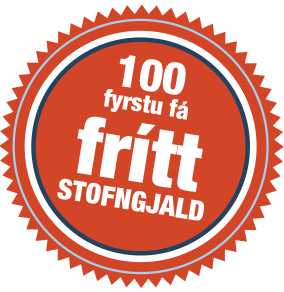 √ CURIO OFFICE LIGHT - √ CURIO OFFICE GROW - √ CURIO OFFICE FULL

√ 10 NOTENDUR √ 20 NOTENDUR √ 50 NOTENDUR
√ 1GB √ 10GB √ 50GB NOTE - 25.000 kr. Setup fee (paid once).
After a system is selected you need to choose the number of users (if they are more than five) and size of the data storage. Click here to see our packages and subscriptions.
Smelltu hér til að kynna þér pakkana okkar og áskrift að kerfinu.